PERFORMING 'EASY TO LOVE'
LIVE IN A RICHMOND ALLEY
The Jezabels are an Australian indie rock band originally from Byron Bay. We were pretty excited to get these guys on board. We'd seen the band perform before at the Hifi Bar in Melbourne. They're a great live act so we knew it would translate perfectly in an intimate outdoor location.
On this particular autumn evening, Hayley, Nik, Shannon and Sam were getting ready for their show nearby at the Corner Hotel. We picked up the band and walked them over to an alley in front of the Richmond train station. Leading the barrage of cameras our director Dominic Allen steered the ship. As is often the case we battled ambient noise from the nearby trains and passing sports cars, but our very capable sound man Jonathan Lee minimised the distractions.
After a little of the usual band ribbing, everyone got in order and switched on. With some beautiful blue light backlighting the band, they performed a lovely version of their single "Easy To Love". It looked and sounded really special. Another Sideshow in the can.
Special thanks to our friend Stacey for helping make this one happen. x.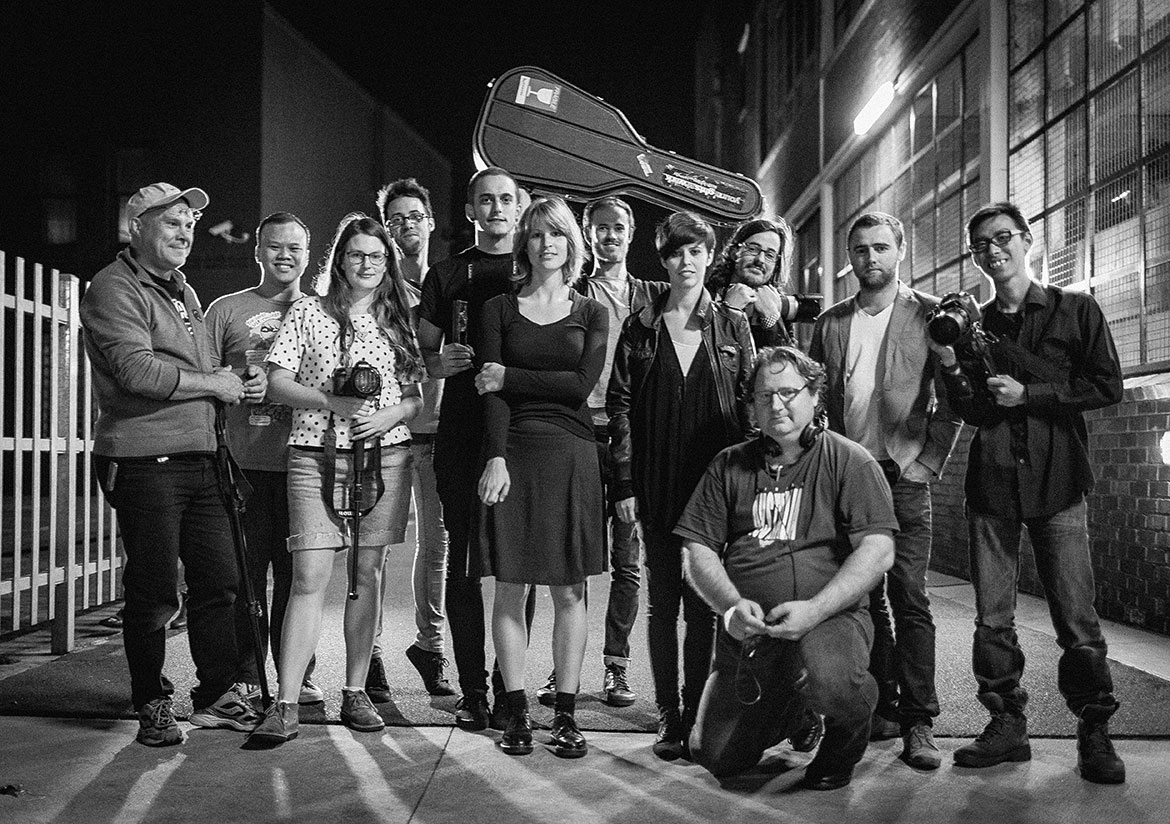 DIRECTOR
Dominic Allen
-
PRODUCER
Ty Johnson
-
CAMERA
Genevieve Bailey, John Deer, Linus Koh, Hugh Turral, Ty Johnson
-
EDITOR
Ty Johnson
-
COLOURIST
Ashley Ayarza
-
PRODUCTION ASSISTANT
Tim Melville
-
ARTWORK
Belinda Suzette, Ty Johnson
-
SOUND
Jonathon Lee
-
SOUND ASSISTANT
Jason Chong
-
MIXER
Selwyn Cozens
-
WORDS
Ty Johnson
-
Filmed live on location off Stewart St, Richmond Melbourne.