PERFORMING 'DON'T ASK ME WHY / SALINAS'
LIVE IN A MELBOURNE ALLEY
When it was announced earlier this year Laura Marling would be playing at the Forum Theatre in support of her third album "A Creature I Don't Know", the opportunity to juxtapose this much loved english folk singer with the grit and rawness of an iconic Melbourne lane way was something we were suitably excited about.
Home to both a top end spanish restaurant and health centre for the homeless, Hosier lane is arguably Melbourne's most famous lane way. Once adorned with a Bansky rat, this iconic bluestone lane is an ever changing gallery of sophisticated street art. Being hospitable tour guides, we met Laura at the Forum stage door; just a short walk through the lane way to our shoot location.
"With a mind so dark and skin so white" as she proclaims on album track "All My Rage", this dusky voiced ghostly songstress is well known for the lyrical wisdom beyond her years. Since releasing two Mercury Prize nominated albums, her third takes up a independent writing phase, following a more collaborative past. While private and soft-spoken, Laura is jovial, self assured and a real pleasure to meet in person.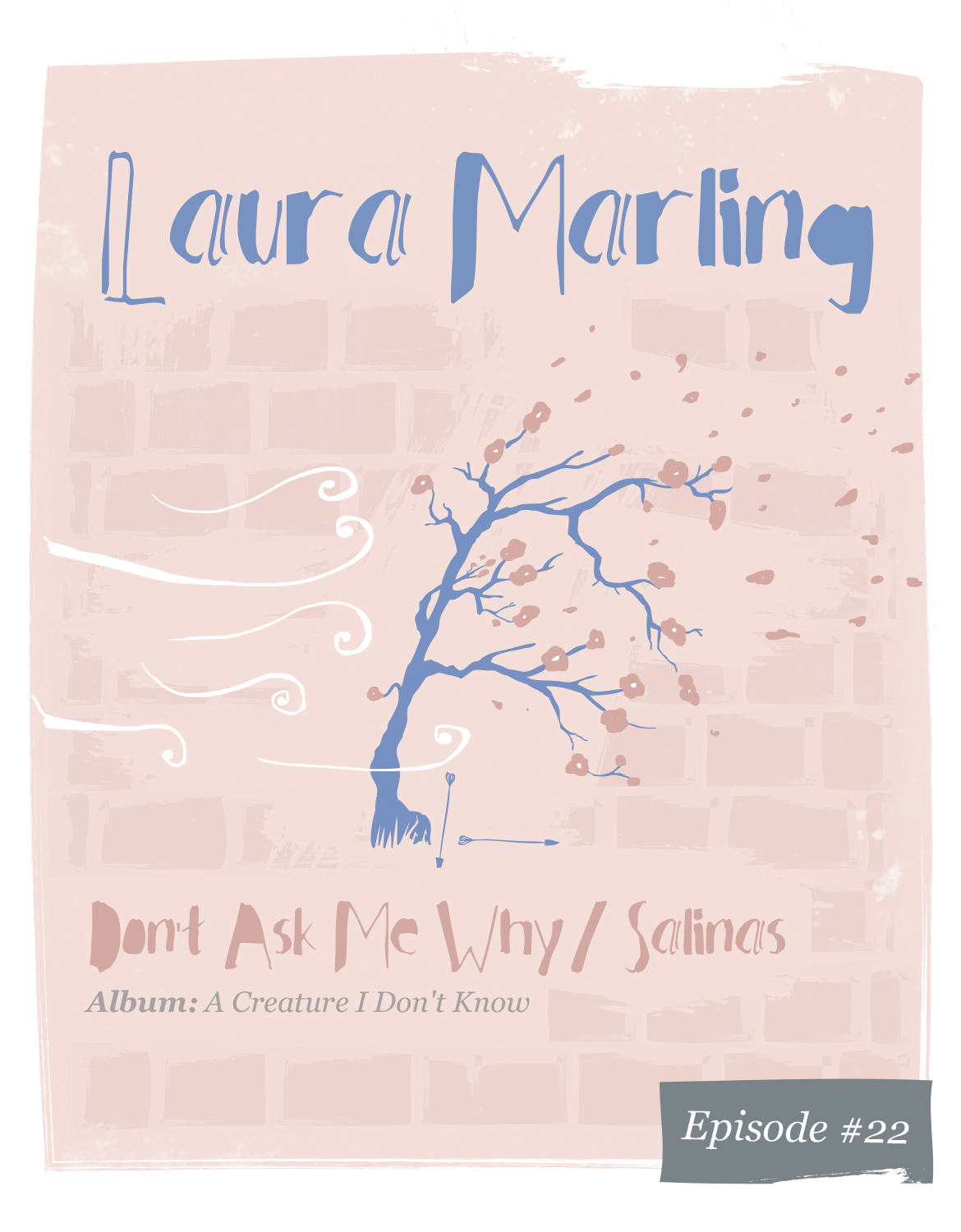 As the crew lock in camera angles and complete the usual sound checks, Laura begins to treat us to a medley of two songs from this latest release, in a setting often lyrically fitting. Perched on milk crate with a borrowed acoustic guitar in hand, Laura's poetic brilliance is a pleasure to listen to as she effortlessly performs Don't Ask Me Why and the John Steinbeck inspired Salinas.
There's something altogether pure about the experience. Ignoring the ambient distractions (this time a plane bypass and delivery van beep), Laura holds the Sideshow Alley crew captivated as she gracefully meanders her way through a story of love and loss and calls to the heavens. Seemingly a very angelic moment indeed.
"I got a shiver down my spine at the start of the video, watching Laura play in an alleyway in my home town. Oh Melbourne I love you and cannot wait to see you again."
@LAUBARNES VIA YOUTUBE
DIRECTOR
Dave Budge
-
PRODUCER
Ty Johnson
-
CAMERA
Chris Phillips, Caro Macdonald, Hugh Turral, Stefan Raabe, Dave Budge, Ty Johnson
-
EDITOR
Ty Johnson
-
COLOURISTS
Dave Budge, Ty Johnson
-
PRODUCTION ASSISTANT
Mia Hildebrand
-
ARTWORK
Matt Slater, Ty Johnson
-
SOUND
Selwyn Cozens, Jonathon Lee
-
MIXER
Yen Nguyen
-
PHOTOGRAPHER
John Deer
-
WORDS
Ty Johnson
-
Filmed live on location at Hosier Lane, Melbourne.