PERFORMING 'MUY CHISTOSA'
LIVE ON A MANHATTAN ROOFTOP
On route to New York for the Tribeca film festival, directors Dave and Dom chewed on a sweet idea "let's shoot a Sideshow while we're there!" Original crew member Sammi Needham was already living in NYC so it seemed like the perfect thing to do.
Resident cool-hunter Brianne McCabe, who we'd met through music festivals and general shenanigans, linked us up with Vice Records' own Puerto Rican garage band, Davila 666.
Now we had a band, but no crew. Putting the shout out on twitter we found Mr Ori Dubow who came onboard with a mountain of gear, skills and good attitude. Brianne called in a few friends including sound wizard, Richie Levengood, while Sammi pulled in camera operators Lucas Hearl and Patrick McInerney. We were set.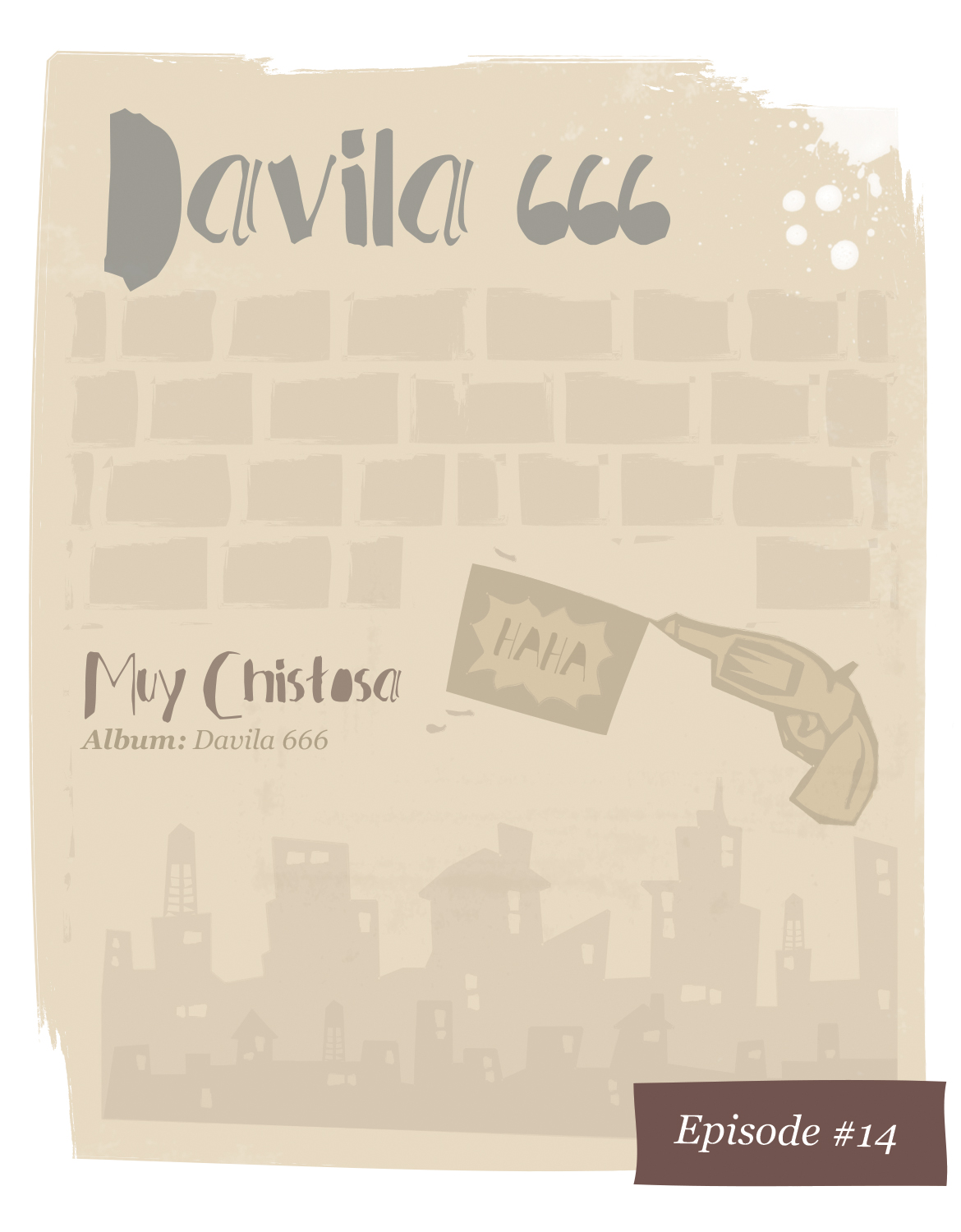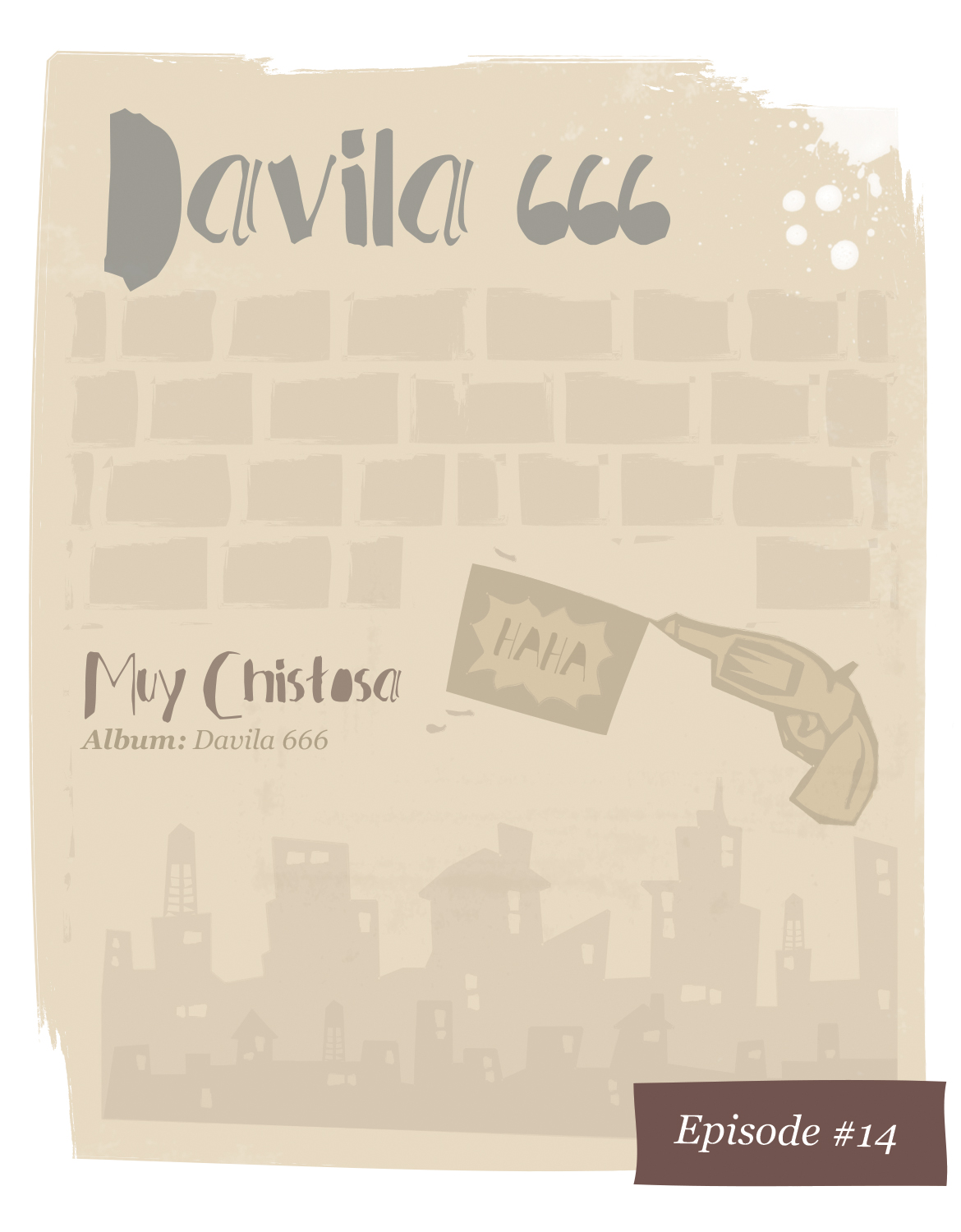 It's Saturday afternoon about 2pm and we're on a rooftop in Manhattan with six smiling Puerto Ricans. While Sideshow Alley's origins are amidst the cobbles and cracks of a Melbourne laneway, in New York the city's secrets are hidden on the roof. With the weather intent on killing the mood with its rain-on rain-off madness, we found a clear pocket and called action.
Sir Charles, Panda, The Latin Snake and the rest of the Davila clan laughed their way through the infectious and aptly named "Muy Chistoso" ("Very Funny"). As with all of our shoots, the band only have one take to run the song, no matter what. Well, no-matter-what sort of happened, and the guys handled it with aplomb.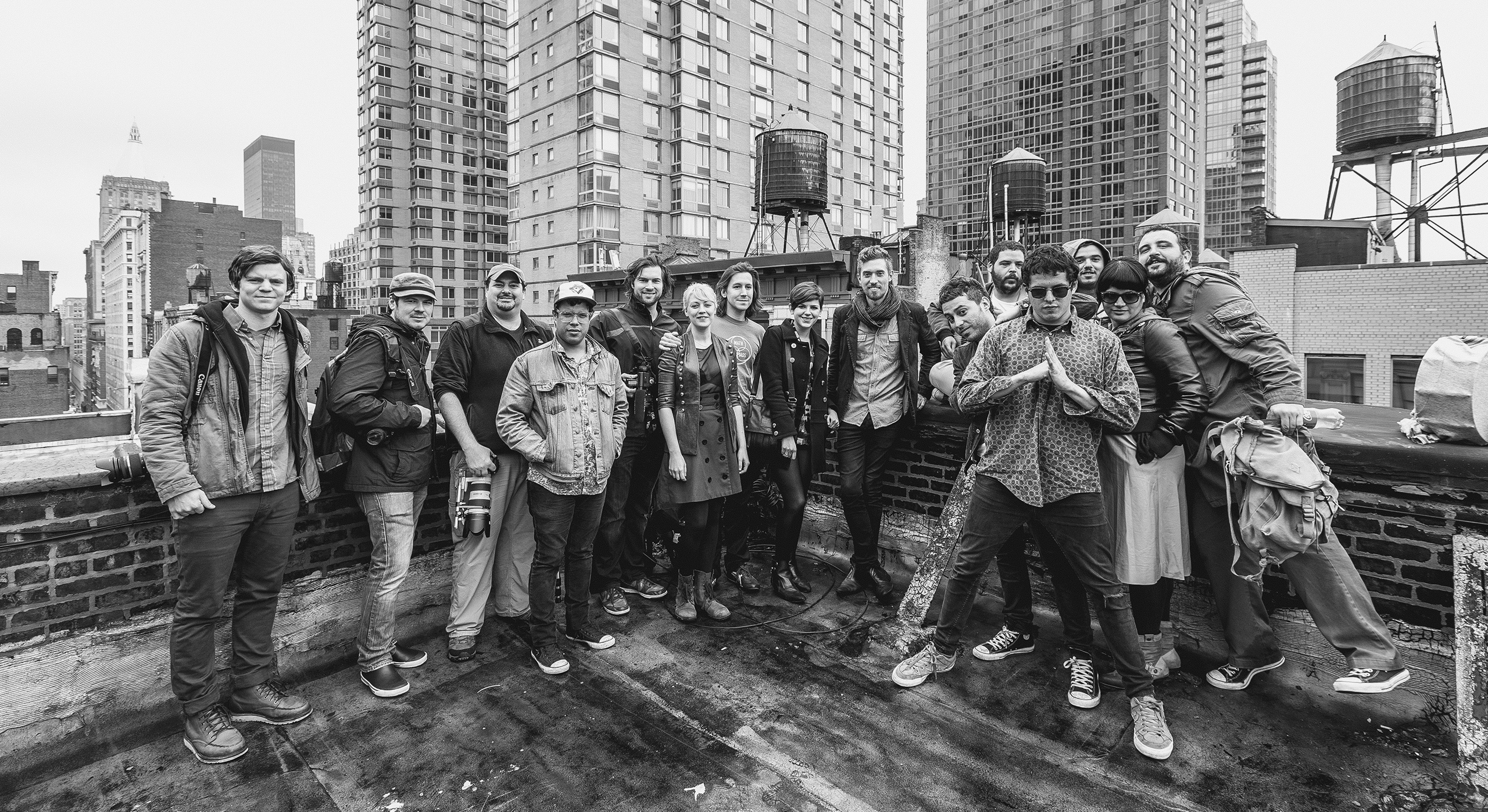 "Looks so fun! That first mess up always makes me laugh; I almost feel like I'm there.  Makes me wanna relearn spanish.  Davila 666 kills it!"
@LOBOTOMY071 VIA YOUTUBE
DIRECTOR
Dave Budge
-
PRODUCERS
Brianne McCabe, Ty Johnson
-
CAMERA
Sammi Needham, Dave Budge, Lucas Hearl, Patrick McInerney, Ori Dubow, Matthew, Daniel
-
EDITOR
Dennys Ilic
-
COLOURIST
Dave Budge
-
PRODUCTION ASSISTANT
Adrienne Pickering
-
ARTWORK
Ty Johnson
-
SOUND
Richard Levengood
-
MIXER
Selwyn Cozens
-
WORDS
Dave Budge
-
Filmed live on location above W 27th St, Manahattan.