PERFORMING 'EQUALIZE'
LIVE IN A MELBOURNE ALLEY
Aussies love Gomez. The english rock band have been playing here for years since releasing their Mercury Prize winning album "Bring It On" in 1998. On a recent visit to our shores we caught up with band members Ben Ottewell and Ian Ball to record an acoustic session in central Melbourne.
Wandering through the CBD, they couldn't resist jamming out a few tunes on the run including a rendition of Bob Marley's "Three Little Birds". With several old mattresses and an unkept "garden", this particular shoot location wasn't our most glamorous but the lads were good spirited and in fine form.
Providing a rare opportunity to catch them live in an intimate space, the band performed for us a stripped back version of Equalize from their latest album "Whatever's On Your Mind".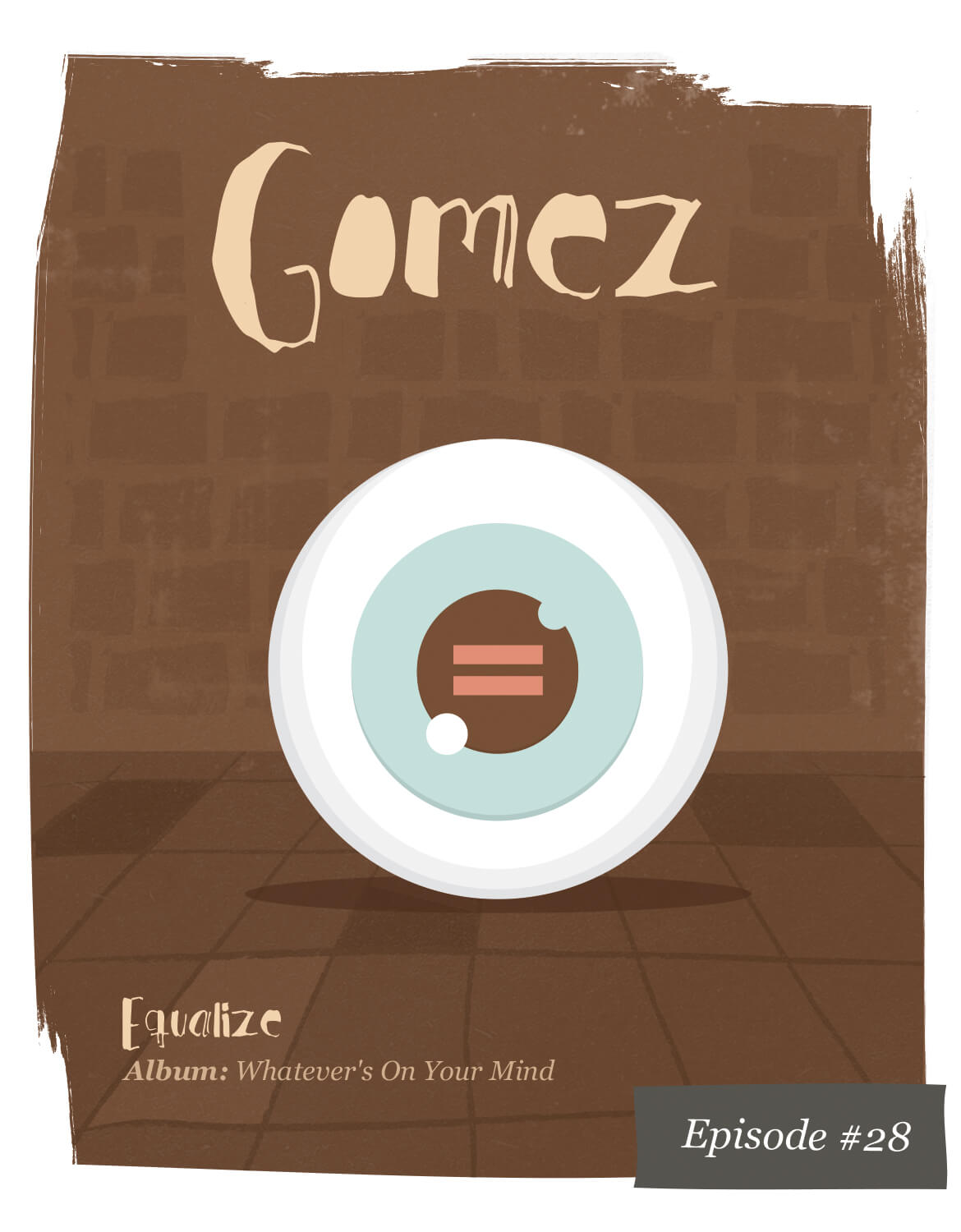 DIRECTOR
Dave Budge
-
PRODUCERS
Ty Johnson, Jasmine Funnell
-
CAMERA
Genevieve Bailey, Ty Johnson, Hugh Turral, Shelley Farthing-Dawe, Chris Phillips, Henrik Nordstrum
-
EDITORS
Chris Phillips, Ty Johnson
-
COLOURISTS
Dave Budge, Shelley Farthing-Dawe
-
ARTWORK
Tim Hobday, Ty Johnson
-
SOUND
Jonathon Lee, Chris Fatouros
-
MIXER
Fraser Montgomery
-
WORDS
Ty Johnson
-
Filmed live on location at Little Bourke Place, Melbourne.