PERFORMING 'I'VE BEEN RIGHT'
LIVE ON A WEST VILLAGE ROOFTOP
Mick's footsteps echo in the stairwell, half way through his 4-floor climb, guitar strapped safely to his back.
"Sorry for the walkup!" we shout back down to him, the most overused (and usually insincere) apology in New York.
Once inside our relatively small West Village apartment, we direct his glance out the open window facing an empty fire escape. His eyebrows lift, revealing very piercing blue eyes. He's quiet, but certainly not the standoffish type. And he's definitely not opposed to an unconventional shoot location, as we all gather equipment to make the final climb up the fire escape to the rooftop, like kids heading up to a treehouse might do.
New York down below is cooling off ever so slightly from another steaming September day. And Mick takes it all in. The view, the sunset now casting it's signature pink hazy glow to a familiar skyline. Having lived in New York himself years ago, Mick looks like he's greeting an old friend, as he surveys the Empire State Building in the distance, slowly tuning his guitar as he mills about, his Irish accent punctuating the thick summer air.
In one way or another, we're all semi-transfixed on him, as one might think of kids waiting for a really good story to start, in our aforementioned proverbial treehouse. And judging by the breadth of his now 6 album lineup, the Blarney, Cork County native, has stories in spades to tell. 
Unsurprisingly, Mick grew up in a musical household, his mother, sisters and brothers, often singing along to the likes of Tom Waits, Joni Mitchell and Tracy Chapman -- all unique storytellers in their own right. And now, with his most recent self-titled album hitting the top of Irish music charts, it's clear Mick has a lot to say, even if his quiet, reserved demeanor might suggest otherwise.
Sure enough. with a single strum of the first few notes of "I've Been Right," the congested sounds of traffic on 7th Avenue down below fades away. Mick's eyebrows lift again, betraying his piercing eyes, this time he's fully aware of the spell he's casting, all too easily. His voice, low and measured at first, builds to a heartfelt (or perhaps painful?) guttural cry:
I've been right for so damn long
There's no room for me to be wrong
I've been right for so damn long
There's no room for me to be wrong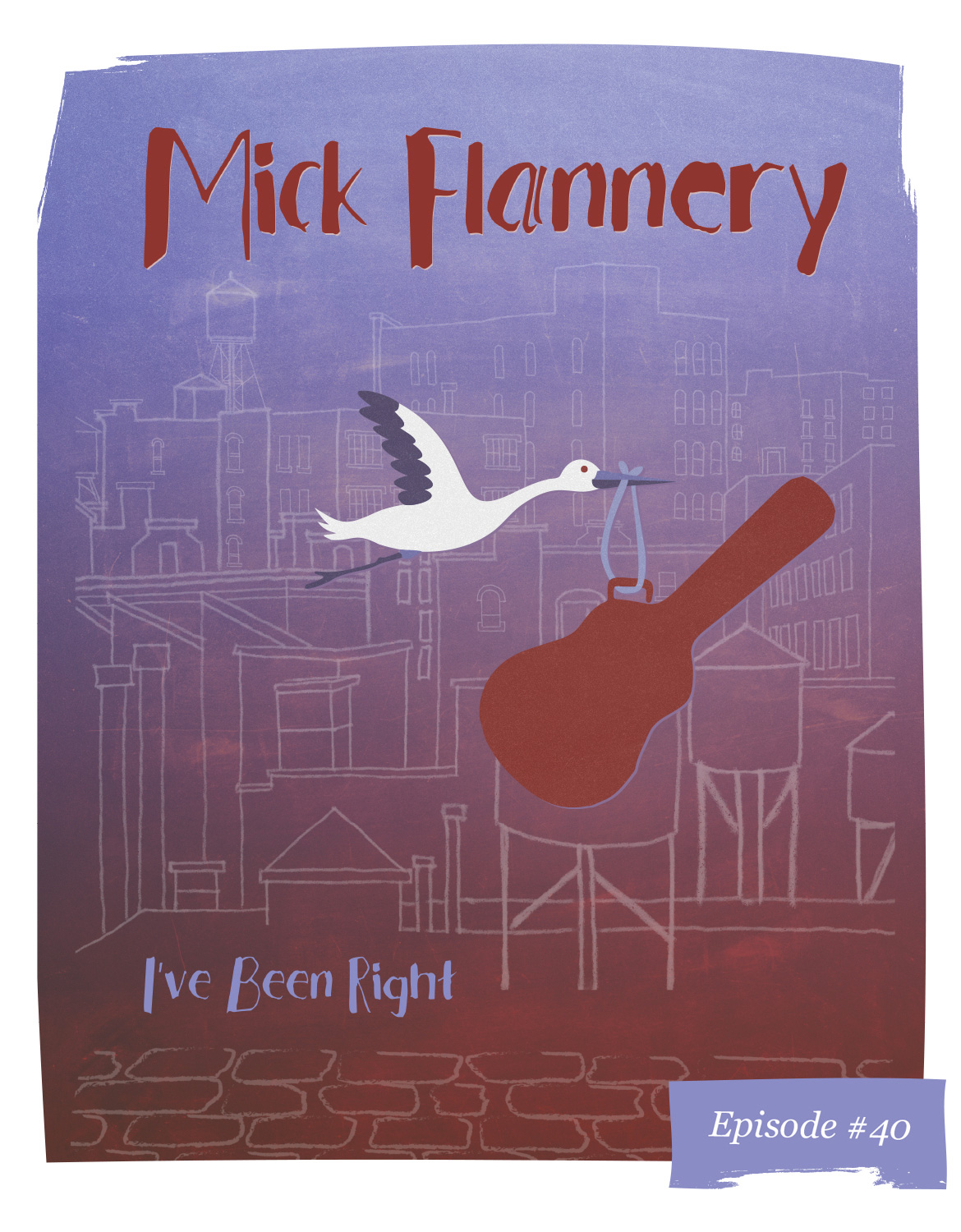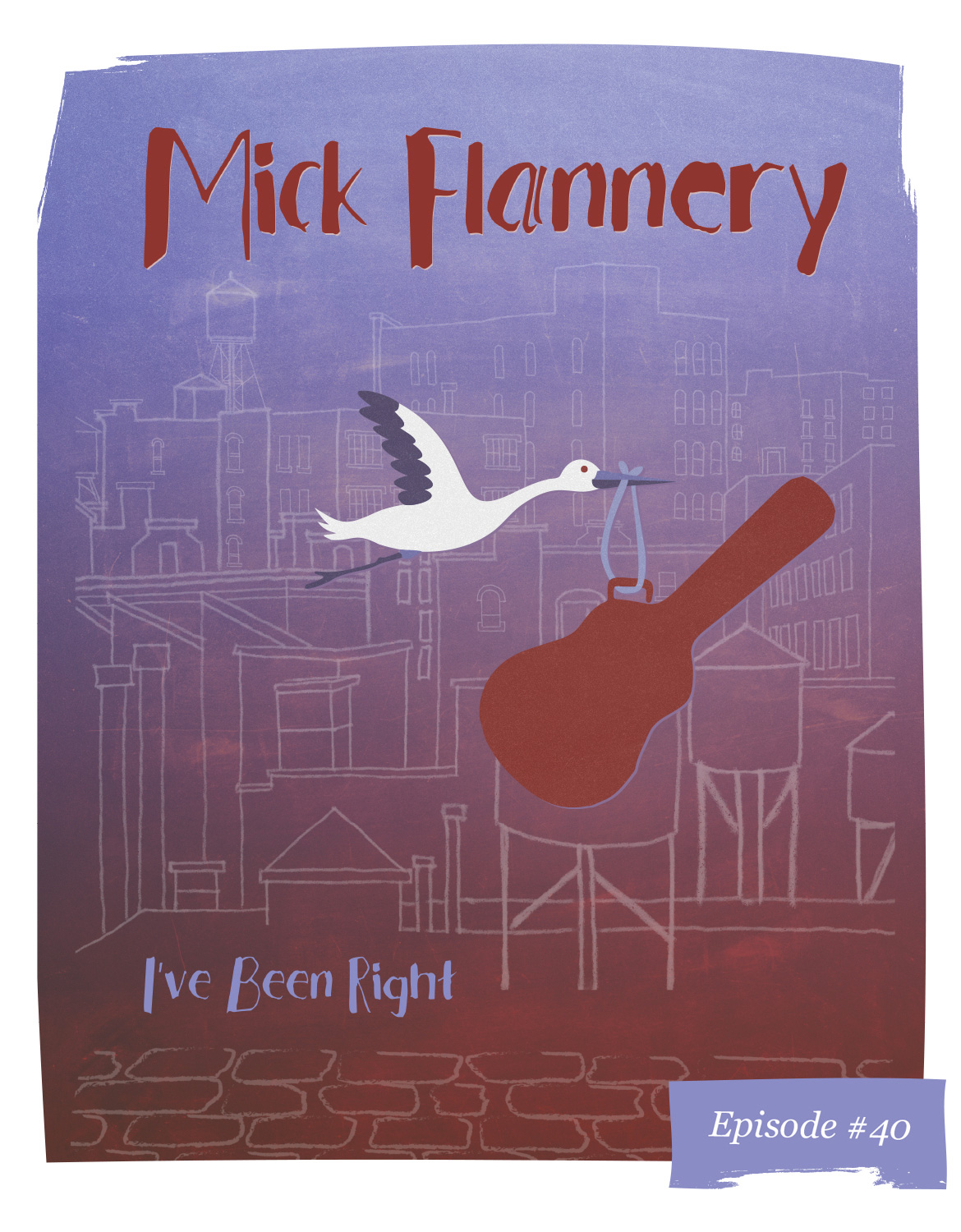 His voice brooding, hangs above us, suspended for a moment, until the last note is strummed, his sheepish grin now making an appearance, shrugging it all off, back to the quiet, reserved man who climbed our stairs just an hour before. He's a storyteller alright. And a damn fine one at that.
From our rooftop to your homes, we hope you enjoy this episode. 
DIRECTOR
Drew Gurian, Ty Johnson
-
PRODUCER
Ty Johnson
-
CAMERA
Drew Gurian, Ty Johnson, Kitty Green, Dave Geffin, Krystal Bick
-
EDITOR
Ty Johnson, Drew Gurian
-
COLOURIST
Ty Johnson
-
ARTWORK
Ty Johnson, Celeste Potter
-
SOUND
Matthew Michael Leibowitz
-
MIXER
Selwyn Cozens
-
PHOTOGRAPHY
Drew Gurian, Kitty Green
-
WORDS
Krystal Bick
-
Filmed live on location at West 4th St, West Village.