PERFORMING 'CONTACT HIGH'
LIVE IN AN EAST MELBOURNE ALLEY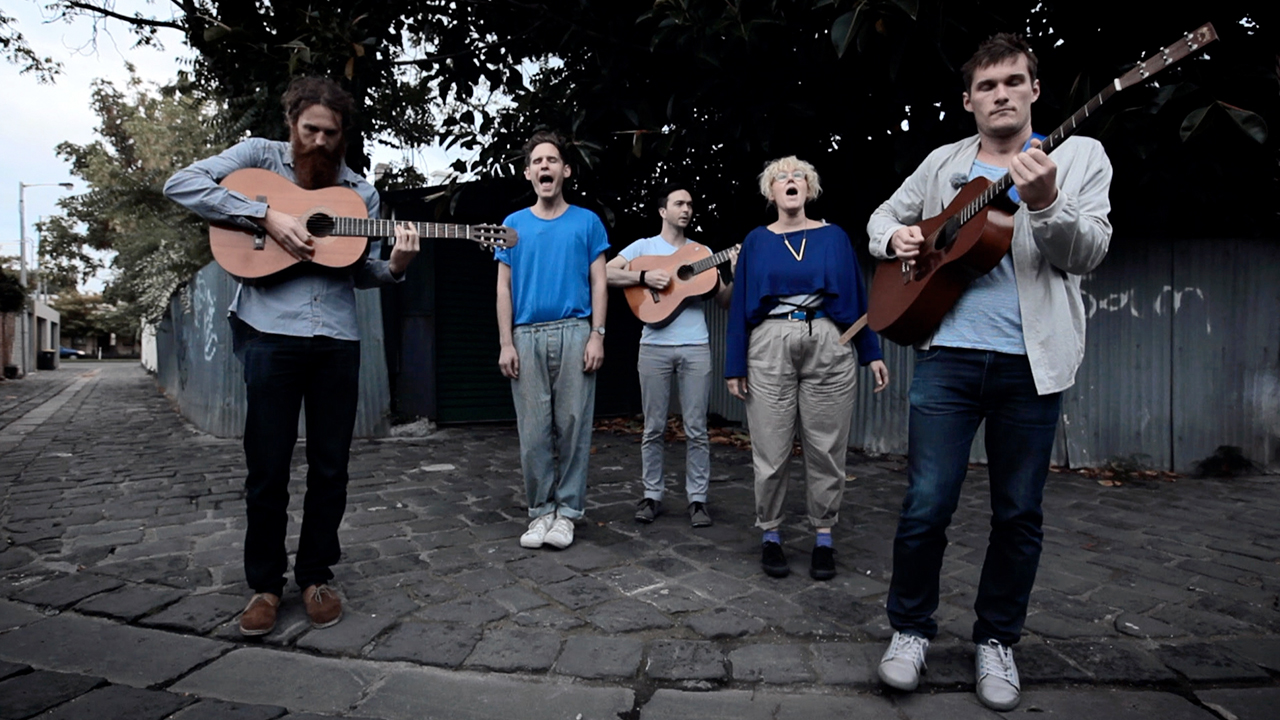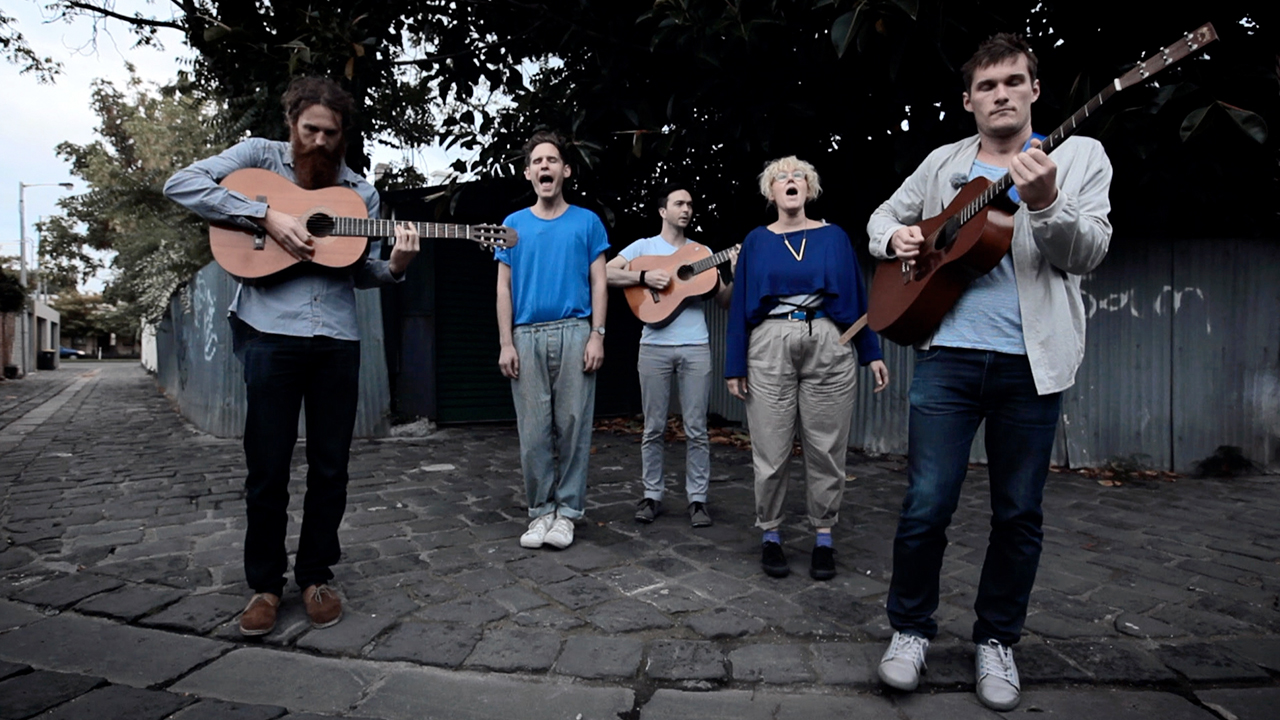 Early this year, the lovely folks at ABC's Art Nation contacted us about featuring Sideshow on their program. Filming the filmmakers... not only irresistibly postmodern, but oh boy what an orgy of cameras!
But which band to choose for such an event? We phoned up our friend Julia at Universal Music who suggested we look up Melbourne indie pop band, Architecture In Helsinki. Just releasing a new album steeped in electro-pop, they promised to be an interesting challenge for an all-acoustic alleyway setting. "Right ho!" we said, and the plan was in motion.
The day arrived, and we met the friendly Art Nation bunch in a park in East Melbourne. Some important pointing, nodding, and generally agreeing on the laneway followed, after which we scooped up the band from their rehearsal studio.
While Dave, Ty and Gen enjoyed the glory of finally being in front of a camera, the rest of our team were hard at work tackling the particular hurdles of the shoot. Our guru sound engineer Jonathon Lee had a delightful battle with the sound of Formula 1 cars screaming across several suburbs, with the added joy of some overhead formation fighter jets. All in a days work...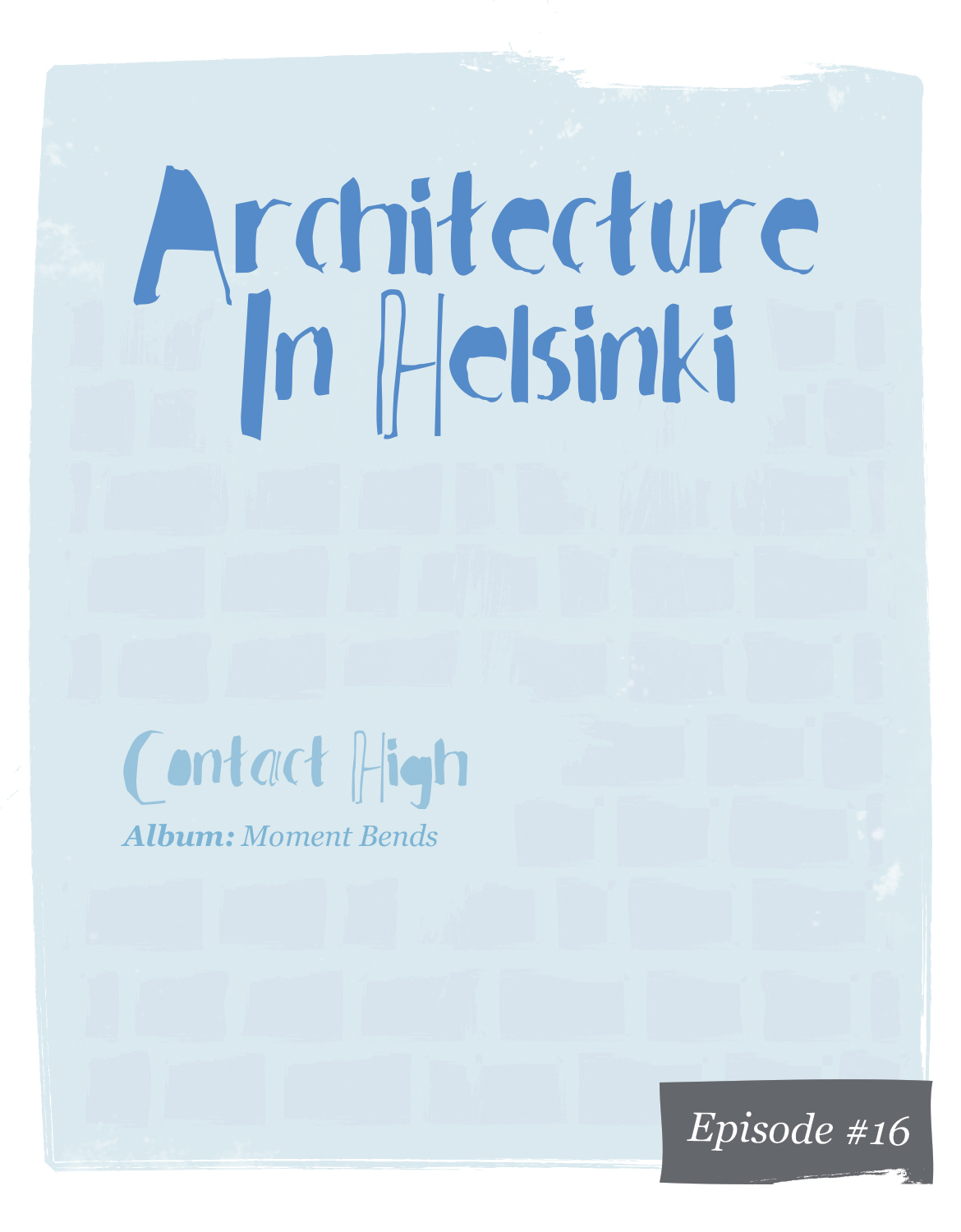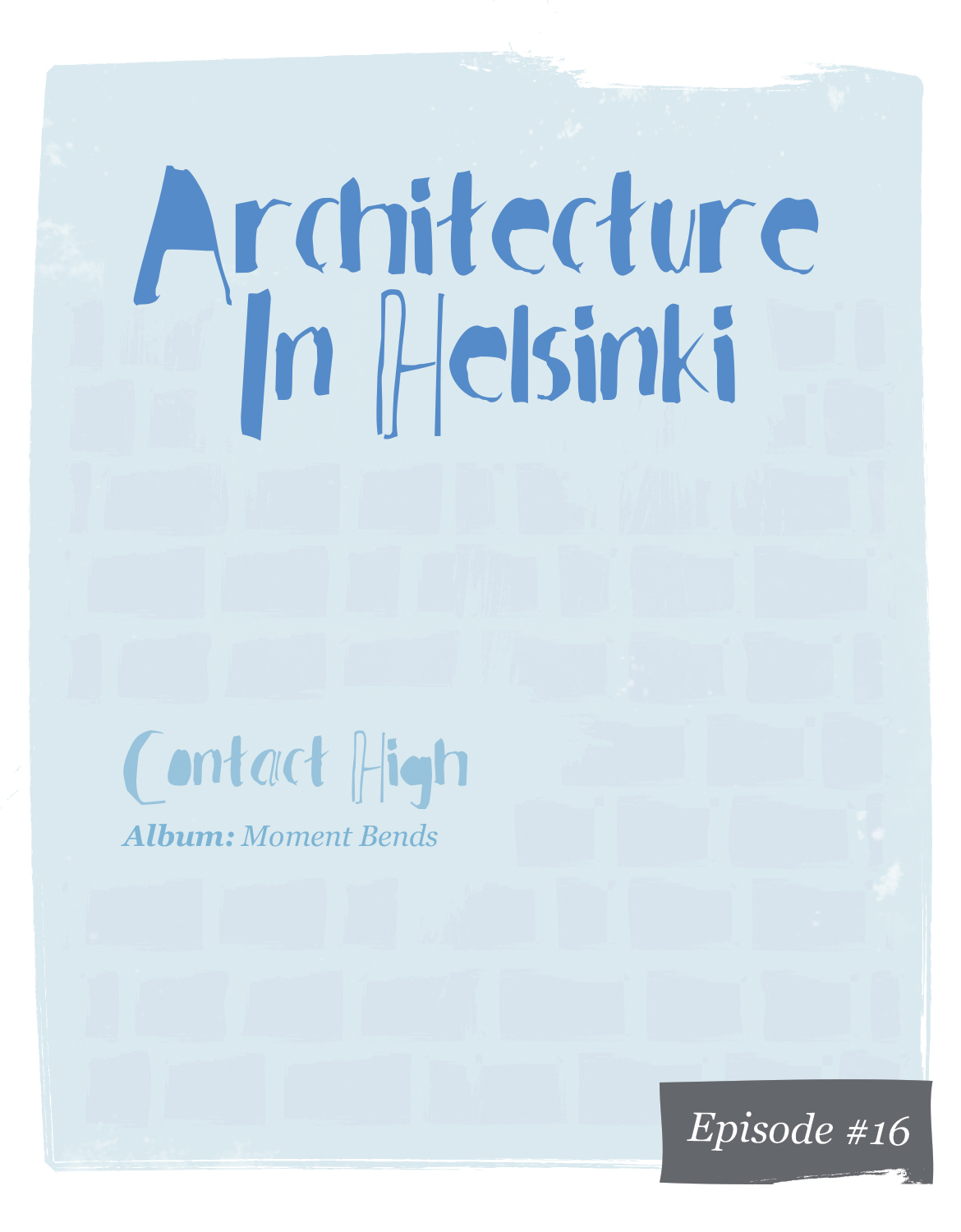 Having passed the official clapper duties over to Art Nation host Fenella Kernebone, the shoot began. With the band starting out with some adorably daggy dance formations in their signature blues, it was hard not to enjoy the gutsy, nylon-backed rendition of their single. And just as we had every angle covered, so were we covered by every angle...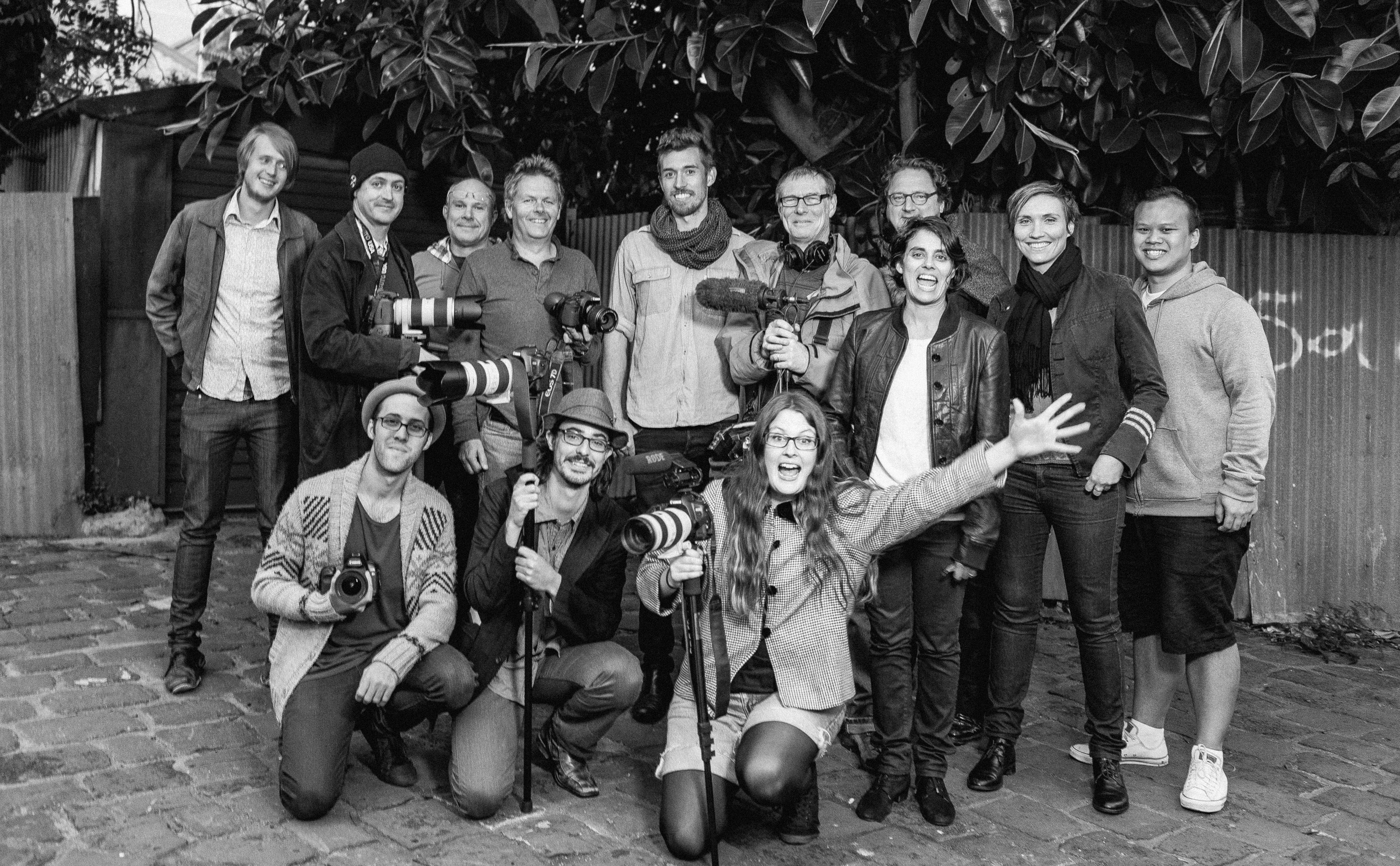 DIRECTOR
Dave Budge
-
PRODUCERS
Ty Johnson, Jasmine Funnell
-
CAMERA
Ty Johnson, Tim Melville, Kitty Green, Scott Tyack, Genevieve Bailey, John Deer, Hugh Turral
-
EDITORS
Tim Melville, Dave Budge
-
COLOURIST
Dave Budge
-
PRODUCTION ASSISTANT
Dave Squires
-
ARTWORK
Ty Johnson
-
SOUND
Jonathon Lee
-
MIXER
Selwyn Cozens
-
PHOTOGRAPHER
John Deer
-
WORDS
Ty Johnson
-
Filmed live on location off Grey St, East Melbourne.